For 50 years now, we are your No.1 choice!
As a Mercedes-Benz or Smart car owner, you deserve the best!
We emphasize on quality while specializing solely on Mercedes-Benz and Smart models, thus we provide you with secure, top quality service and maintenance of your beloved vehicle.
We also maintain a large warehouse of Mercedes-Benz and Smart spare parts, in order to assist you with the best possible way without unnecessary delays.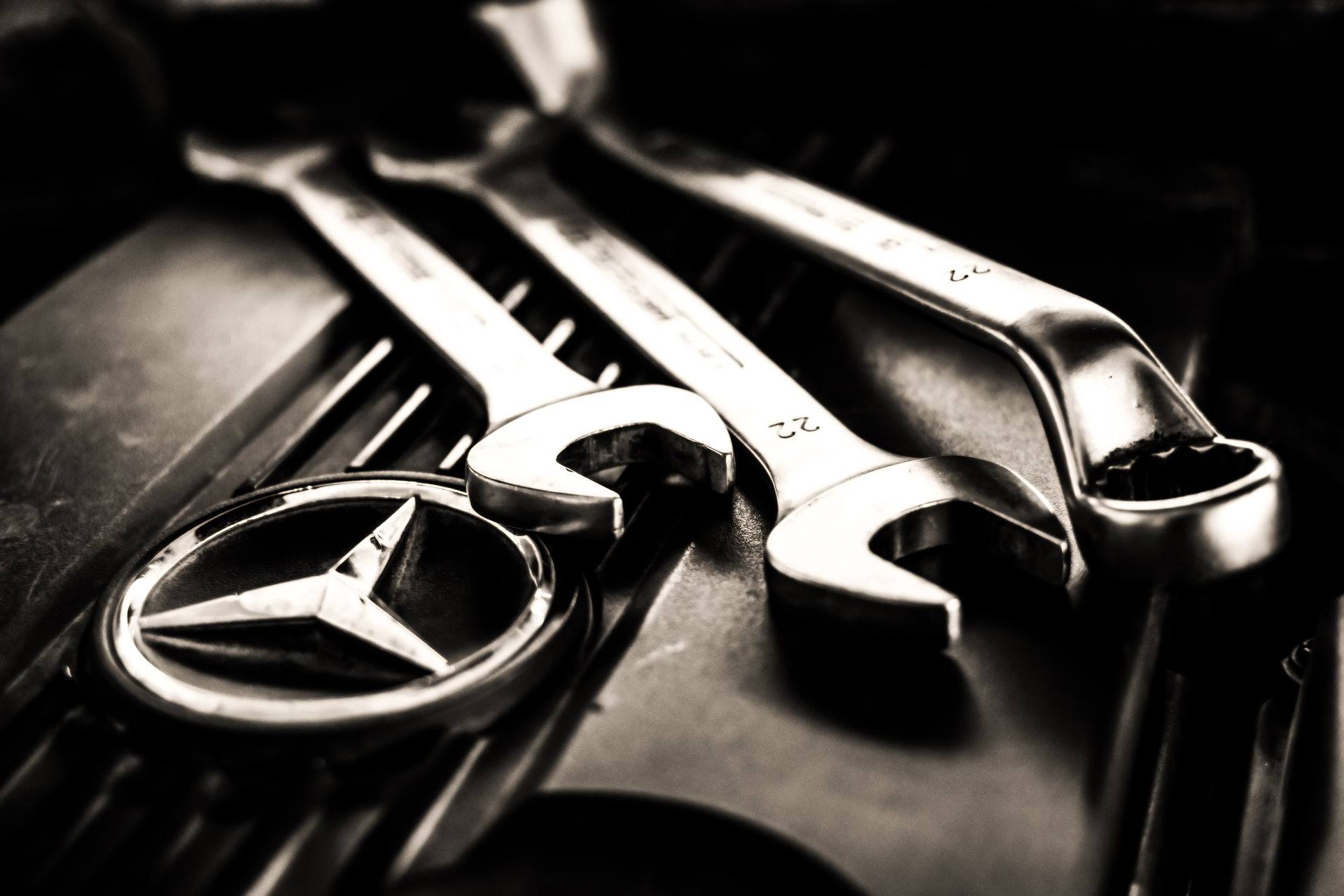 Where we differ
Our goal is to earn your trust
By investing in our personal relationship with the customer, we encourage good communication and motivate trust between us.
We carefully monitor the technological advances, in order to keep up with the latest standards in car repair technology, thus ensuring high quality in our services.
We constantly upgrade the equipment of our workshop, as well as train our staff regularly, ensuring safety and reliability in every repair of your car.
Details
Maintenance
We undertake the excellent maintenance of your vehicle, in accordance with the high standards set by the manufacturer.
With each maintenance your vehicle undergoes a thorough inspection in order to detect possible wear or damage in time, so that we help you keep your Mercedes-Benz in excellent condition and completely safe to drive, no matter how many years pass by.
Also, by making good use of our experience, we keep you informed about preventive actions and tips that can protect you from having to perform large scale and costly repairs in the future.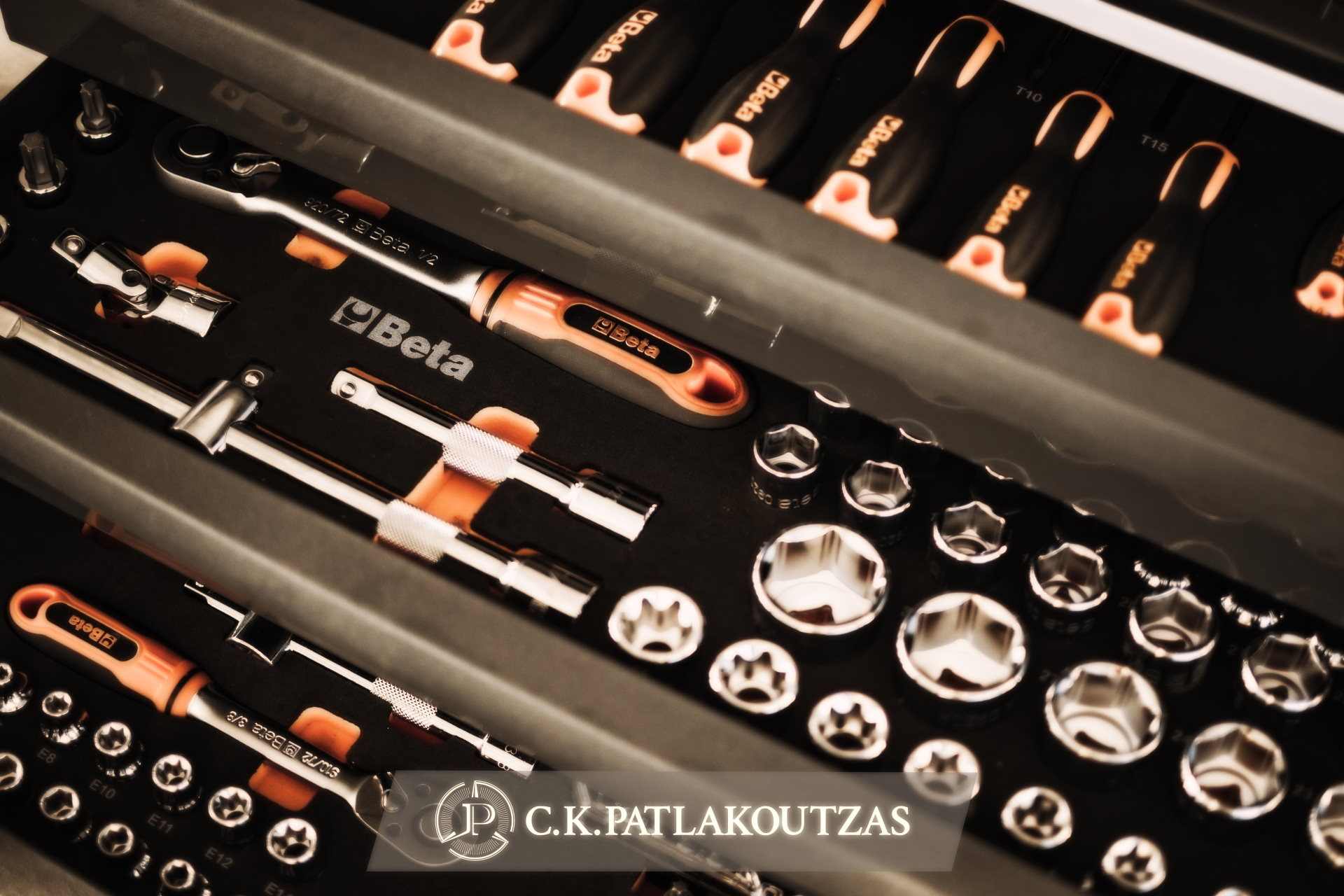 Details
Diagnosis / Service
With our know-how, our highly trained and specialized staff, as well as our specialized tools and the most advanced diagnostic equipment, we can guarantee the excellent diagnosis and repair of your Mercedes-Benz car at the lowest possible cost.
We undertake the diagnosis and service of your car regardless of it being based on a mechanical or electric engine, and we also maintain a very large storage of used spare parts (Mercedes-Benz and Smart) in order to cover your car's needs in no time.
Details
SCN Coding / Updates
Our arsenal includes the latest generation genuine Mercedes-Benz diagnostic system, XENTRY diagnosis kit 4 with an online connection and cooperation to the official Mercedes-Benz servers
This enables us to provide you with the following services:
SCN coding / Online SCN coding
Upgrade car-computer software with latest available updates
Activate extra equipment of all Mercedes-Benz and Smart models
Details
Online Service Reports
In collaboration with Mercedes-Benz, we are able to update your digital service report, for the safest and most convenient documentation of all service works carried out on your car.
The big advantage for you is that all Service Reports with information on the work carried out remain stored for the entire life of the car, safely and securely, in the central Mercedes-Benz database.
Even if your printed service report gets lost, we can, in cooperation with Mercedes-Benz, issue you with a complete service history for your car.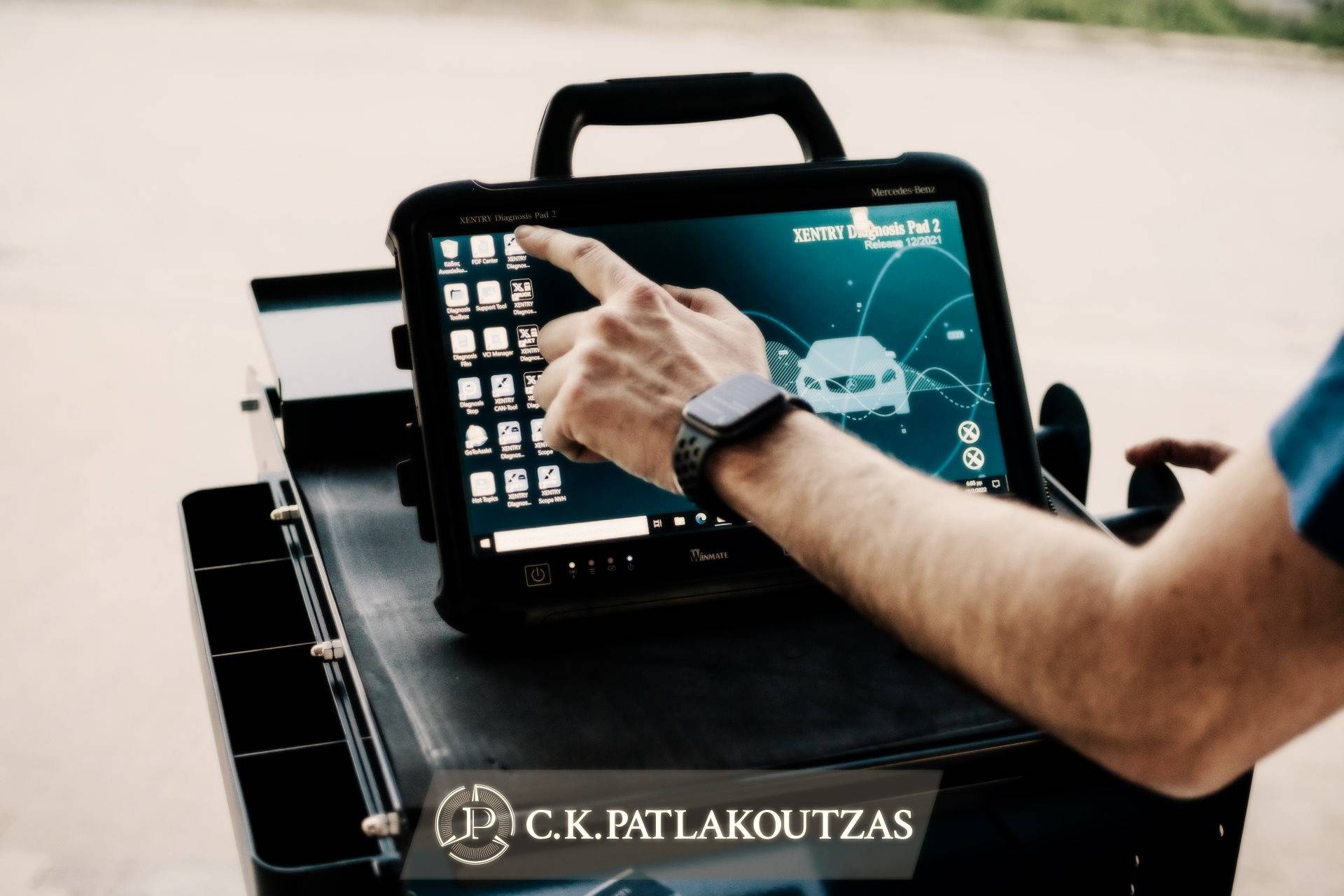 You can follow us on instagram in order to get our latest news and updates before anyone else. Our profile is: @patlakoutzas.k.xristos
Below you can find our latest blog posts:
Book your appointment now
Please do not hesitate to contact us in order to book an appointment so that we serve you in the best possible way.